Please wait while we are checking whether your call can be connected.
Free calls to France
France is known as the fashion capital of the world. This country is famous and an attractive tourist destination for myriads of reasons. Every year the country is flocked by thousands of tourists who come to see the fashion and romance this country has to offer. From excellent vineyards to delicious food dishes, France is an excellent destination and many people consider it as one of their dream destination. From French alps to the fashion capital Milan, France has plenty to offer to every type of tourist.
In addition to this, many people try to settle down in France as well. As the fashion industry is huge in this country, many designers from outside the country try to settle in this fashion paradise. Now, with so many tourists and other travellers trying to visit France, everyone has different agenda during their visit. Whether you are a tourist or a business traveller the issues that everyone experiences whilst travelling is the problem of communicating with people back home.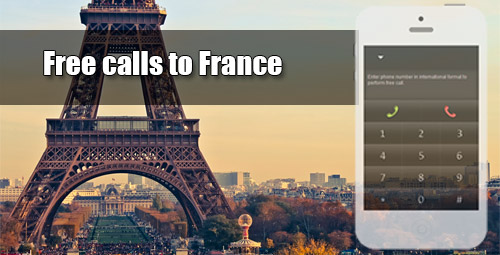 And since so many people have shifted to this amazing country, reaching out to your loved ones living in this country can also be a problem. Here's why. The reason being, as of now, domestic call rates are increasing every day even though the telecom operators come up with new schemes and discount offers. This is where exceptional sites like ievaphone.com can serve an excellent purpose.
With free calls to France, ievaphone is helping a lot of its users in saving a lot of money over telephone bills. As you can place free calls to France and other international destinations, this website can help you reach out to your loved ones living abroad whenever you want. All you need for this is a smartphone or a laptop with a working internet connection. You can also have headphones for a better calling experience.
You can also use a tablet with a working internet connection to make calls and if you have a smartphone with a fast internet connection, you can make the calls on the go just like using a smartphone on the move.
France country and area codes
France country code - 33
Our website automatically inserts the country code when selecting the required country from the list.
The first digit(s) main cities of the France:
Paris: 1
Brest, Cherbourg, Le Havre, Nantes, Orleans, Rouen: 2
Boulogne, Calais, Dijon, Lille, Nancy, Strasbourg, Reims, Troyes: 3
Cannes, Grenoble, Lyon, Marseille, Nice, St. Etienne, Toulon, Valence: 4
Bordeaux, Limoges, Lourdes, Toulouse: 5
Corsica: 495