Free calls to Austria
Please wait while we are checking whether your call can be connected.
Austria is a German-speaking country located in the central Europe. Rich with gothic cathedrals and powerful military structural design, the country is landlocked with large mountains. Many travelers are classifying it classified as the meeting place of Europe.The cultural wealth of the country is influenced from every part of the world. Austria might look small on the world map, but it has a great reputation due to its music and art as well as of its architectural success.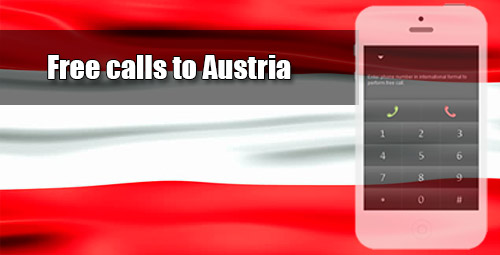 Other than being popular for its historic cities and villages in the attractive scenery offered by the Alps, there is more to Austria. It is a bridge-builder, a meeting place and a location for exchange of cultures in Europe. The business and industrial sector of Austria has plenty offerings for the world, which is expanding tremendously. However, the expansion costs a lot to the business as for getting the benefit of the globalization, they have to spend a reasonable sum.
Wealthy companies can afford the international calling as they have it as one of important means of knowing what is happening in the other country. But, what about the companies that are not able to make and afford the international calling. For them, there is iEvaphone allowing you to free calls to Austria as well as to any other country. The website allows you to call any person anywhere in the world free.
Want to call a landline or mobile that is outside the geographical boundaries of your country, just go to iEvaphone. The interface of the website is good and offers no sort of hassles during the use. Talk and make free calls to Austria by iEvaphone that delivers this possibility to you. Get started anywhere with ease just going to the site through a browser. Talk to anyone with the service and without any trouble. It is one of most well-known and popular free calling websites available for the people out on the internet.
Calling through iEvaphone is simple like a making a normal call. Just go to the website and dial the number of the person to whom you want to talk. After entering, the number hit the call button to instantly connect with the person. For using the service, you do not have to register yourself in the first place which is present in numerous sites.
Austria country and area codes
Austria country code - (43)
Our website automatically inserts the country code when selecting the required country from the list.
Austria area codes:
| | | | | | |
| --- | --- | --- | --- | --- | --- |
| Baden bei Wien | 2252 | Krems an der Donau | 2732 | Thuringen | 5550 |
| Bad Gastein | 6434 | Krumpendorf | 4229 | Tulln | 2272 |
| Graz | 316 | Linz | 732 | Velden | 4274 |
| Horn | 2982 | Linz | 70 | Vienna | 1 |
| Innsbruck | 512 | Lofer | 6588 | Villach | 4242 |
| Kitzbuhel | 5356 | Neunkirchen | 2653 | Wels | 7242 |
| Klagenfurt | 4222 | Salzburg | 662 | Zell am See | 6542 |
| Klosterneuburg | 2243 | Sankt Polten | 2742 | Zwetendorf | 2277 |