/
Free calls to Palestine
Free calls to Palestine
Please wait while we are checking whether your call can be connected.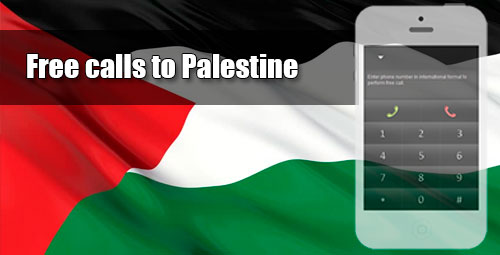 Internet is one of the helpful innovations that has vanished every one of the obstacles of correspondence. With the development of internet telephone benefit, telecom world has experienced numerous enhancements and therefore bringing about an awesome online telephone benefit that associates long separation individuals without blocking the month to month spending plan of clients.
Individuals from everywhere throughout the world are simply profiting the online telephone administrations on account of its cost adequacy and propelled features which make it more compelling. If you wish to make free calls to Palestine, you can do it effectively with the assistance of ievaphone calling application!
Palestine country and area codes
Palestine country code - (970)
Palestine area codes:
| | | | | | |
| --- | --- | --- | --- | --- | --- |
| Abasan al-Kabera | 8 | Dura | 2 | Nablus | 9 |
| Al-Bireh | 2 | Es-Samu | 2 | Qabatiya | 4 |
| Al-Dhahiriya | 2 | Gaza City | 8 | Qalqilia | 9 |
| Al-Qarara | 8 | Halhul | 2 | Rafah | 8 |
| Bani Na'im | 2 | Hebron (al Khalil) | 2 | Ramallah | 2 |
| Bani Suheila | 8 | Idha | 2 | Sa'ir | 2 |
| Beit Hanoun | 8 | Jabalyah | 8 | Salfit | 9 |
| Beit Lahia | 8 | Jenin | 4 | Tubas | 9 |
| Beitunia | 2 | Jericho | 2 | Tulkarm | 9 |
| Bethlehem | 2 | Jerusalem (al-Quds) | 2 | Yatta | 2 |
| Deir al-Balah | 8 | Khan Younis | 8 | | |
3 easy steps to make free calls to Palestine
Go to iEvaPhone.Com
Select Palestine from country list and enter phone number
Press Call button