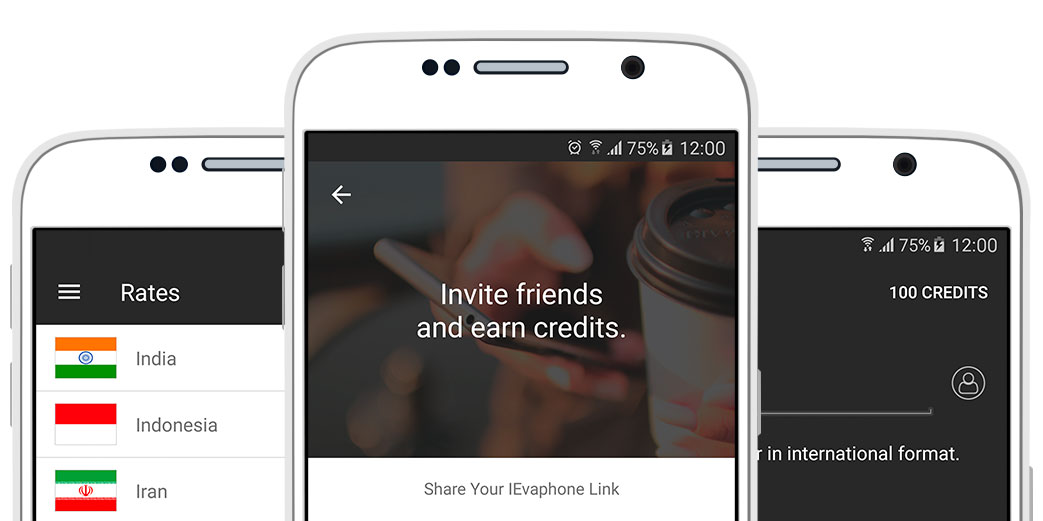 With IEvaphone you can call any mobile or landline phone numbers to your friends and relatives absolutely for free.
After the installation you get free 10 credits, which allows you to call at once.
You don't have to purchase credits, they can be earned by watching a video or completing the installation of an application.
It shows the cost of the minute when you enter a phone number.
You can configure callerId for free. CallerId is the mobile number that will be shown for all calls made through IEvaphone.
IEvaphone is a free app which allows to call abroad for free. Your peer doesn't need to be online or even install this application, you just dial a number and make a free call.
We are often compared to such applications like Dingtone, Nanu, CallsFreeCalls but unlike them our calls are really free. Yes and it doesn't matter whether it's a mobile or landline phone number.