Free calls to Maldives
Please wait while we are checking whether your call can be connected.
Maintaining the communication and staying connected with the people around is a challenge. Many people we know do live or work across the geographical borders of our home. Due to presence of enormous distance between the two, the cost of communication does rise at grueling rate.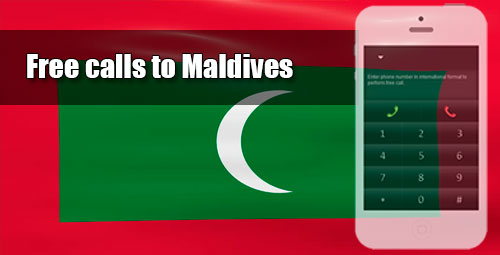 The high cost of communication makes it extremely difficult to do on a daily basis. Although, we have something for you to give more than just hope to make free calls to Maldives. Selecting iEvaphone calling app is the best possible solution for the people looking to make free calls with ease to anyone around the world.
Maldives country code
Maldives country code - (960)
3 easy steps to make free calls to Maldives
Go to iEvaPhone.Com
Select Maldives from country list and enter phone number
Press Call button