Free calls to Gambia
Please wait while we are checking whether your call can be connected.
Many concerns are present when a person tries to make a call to a person living in a country that is far away. We call anybody for miscellaneous reasons and for the calls made, we all incur the cost. The cost of a single call escalates quickly when you make it internationally. The international call rates are quite high and using it is not everybody's cup of tea. Each person wants to talk to others regardless of their location. All network providers have their prices on an increasing trend.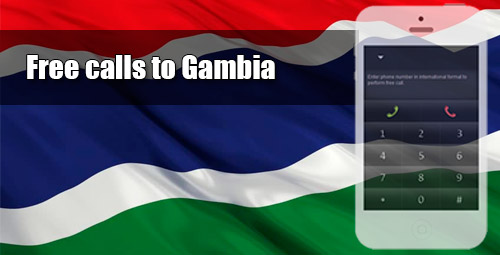 The charges for the phone have increased a lot in the past days. Due to this increasing trend, many are unable to talk with their loved ones across the world. However, thanks to the immense growth in technology, there are many ways that can help you to make the communication process easier. Several online sites are offering the people a chance to make the calls for free and immediate through the internet. Seeing the current scenario, these services are like boon to the people who want to make international calls with ease.
Among them, iEvaphone is a standout service site. It allows the user to make free calls to Gambia without any sort of registration or signup. Nothing more than internet is required for making the calls. The main thing you require is the internet and a browser to access the site whenever the need arises. Life can be made more convenient with the use of iEvaphone. Calls are for free and without paying any amount for the services, you get to make free calls to Gambia and to any other country.
A person can make four international calls for free to any country. The limit is present for 24 hours and is there to avoid any abuse as well as congestion in the network. Calls can be made 24/7 and it covers about 95% of the current mobile network for ensuring free calling. It is an innovative web application allowing easy calling wherever you want to. Call family and friends on their mobiles and landlines without any trouble encountered.
Just visit the site when you want to make free calls and dial the number to encounter the benefit of the service quickly.
In a conclusion, iEvaphone is the best way to make calls internationally whenever you want to and talk to others.
Gambia country code
Gambia country code - (220)
Our website automatically inserts the country code when selecting the required country from the list.