/
Free calls to Hong Kong
Free calls to Hong Kong
Please wait while we are checking whether your call can be connected.
Lying across the southeast coast of China, Hong Kong is known as the one of the world's leading financial, banking and trading centers. The island is the center of economy, politics, entertainment and shopping because of its seashores and bays. It is popular for having the world's longest life expectancy and second largest number of high rises than any city in world. Hong Kong also generates the highest per capita incomes in the world. It is an open city with nature made with the mix of several cultures.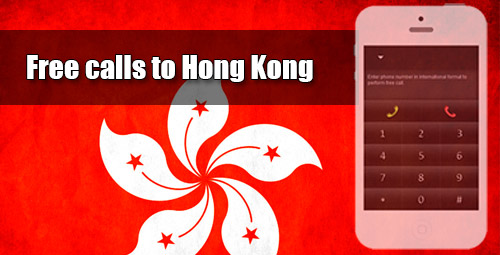 Our mobiles are that pieces of our daily life that are indispensable. Not many people can imagine their entire day or night without the presence of it. Other than other things, the main reason we all use them is for the purpose of calling and communicating with each other whenever needed. They do this with no trouble and problem whatsoever, however not many people use it often for calling when travelling internationally.
The cause being the high and steadily rising international call rates. Every call carrier has their own set of tariffs and plans that have diverse rates for calling to countries. The call rate makes a person to think more than twice while calling others when they live away from their geographical borders. Many people wish to get a means where they are able to make free calls to Hong Kong and other countries without any trouble.
Saving you from a large telephone bill, iEvaphone gives you that medium when you need the most. With the service, you can ensure that you save a lot on the telephone bills when calling internationally. You can being international calling free and make free calls to Hong Kong and any other nation as you want to. For using the service, the person has to just have a good internet connection.
There is no need to register or signup on the site in order to be eligible for using the service. From the start, a person can make about four calls to any nation free. When there is iEvaphone, then you do not need to stress a lot about the rates while calling any person on international borders. You can use the service pretty much from anywhere and from anything, as it is accessible through a cell phone, desktop, tablet and laptop with an internet connection.
iEvaphone empowers and motivates the people to do boundless calling to any cellular regardless of nation. The interface of the site is clean and simple avoiding any sort of bothered feeling when used. No sort of registration charges is asked for the services present on the site. Just feel free to call whenever you want to and talk unlimited with ease.
Cheap calls are no longer a dream or wish that what many people dream about when iEvaphone. Go to the site and dial the number of the person with whom you want to talk with when required. When you can make free calls to any nation then why worry for the budget and other contributing costs.
iEvaphone is the solution for the problems encountered with international calling. Many people are using the service on a daily basis due to the benefits offered by it. Just go to the site and make your first free call.
Hong Kong country code
Hong Kong country code - (504)
Our website automatically inserts the country code when selecting the required country from the list.