Free calls to Morocco
Please wait while we are checking whether your call can be connected.
Known as one of the most diverse countries in Africa, having the high mountains, sweeping desert and rugged coastline, Morocco is also called as the 'Arab West`. The rich culture of the country is a blend of Arab, Berber, European and African influences. Emerging as the sixth largest economy of Africa, it has several places that attract the people all around to encounter and experience the amazing things inherited by the country first hand with ease.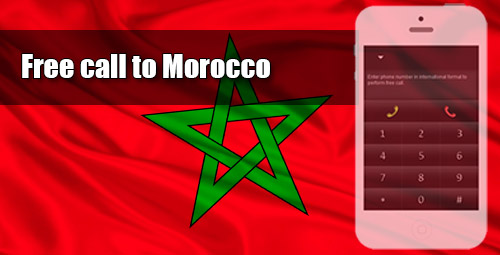 The most difficult thing that is encountered by the travelers going to Morocco is communication, as they have to think twice to call due to international call rates. International calling is highly expensive and it is not accessed in order to use only at the time of emergency. But while travelling, we all want to share our experience with our loved ones in which the call rates act as a barrier. In order to do so, you choose ievaphone and its services, for making free call to Morocco or any other country.
As an addition to a cheaper alternative to their phone plans, ievaphone is a great means to make free call to Morocco. You just need a steady internet connection for making the calls and connect with the people in another country. International calls are very hard on the pocket of a traveler and with the services offered by ievaphone is the ultimate solution to save bundles of money on your phone bill.
Unlike other VoIP providers, it doesn`t ask you to register and sign-up on the site in order to access the services, neither it charges any sort of extra money for utilizing the service. Without spending a single penny, you can pour out the contents present in your heart with ease.
Make free call to Morocco 24/7 from anywhere in the world, the reliability of the service will make you to use it often. Currently, ievaphone offers 4 calls a day that is duration for 24 hours on a single day, as soon as the limit is reached; you have to wait for 24 hours in order to able to use the free call service again.
You can make the calls with the mobile application as well as with the popular mobile browsers offering more flexibility to make the calls. There is no inconvenience encountered due to the free call service when you want to talk to your friends, family or colleagues.
Morocco country code
Our website automatically inserts the country code when selecting the required country from the list.
Morocco country code - (212)