/
Free calls to New Zealand
Free calls to New Zealand
Please wait while we are checking whether your call can be connected.
Long gone are those days when you have to call people from your phone and invest a lot of money, especially while making calls abroad. If you have a strong host device like a PC or laptop, it will be easier for you now to make free calls to New Zealand. You just have to enroll your name for the official website, offering free calls to anyone, and anywhere around the world. The best part is that, you are free from using any additional plug-ins. Furthermore, you are free from trial or credit cards usage, as well.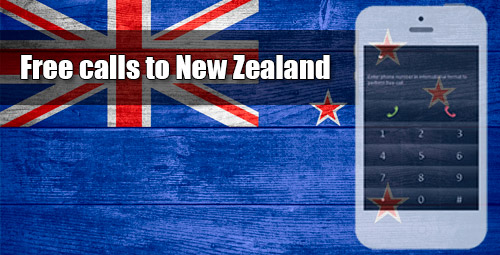 Easy calling session for you
Just like, without any credit cards and trials; you are even free from any sluggish designs, while using these online free calling sessions. This kind of software is further free from marketing hype, and completely dedicated to their work. The best part is that you do not even have to register with this website. The software is operated 24 x 7, so that you can make calls any time of the day. Thanks to the software to make free calls to New Zealand, and avoid spending thousands of bucks!
Services you need to have
Nowadays, cheap or paid calls are not an option for you, as you are about to make some free calls. The development team is toiling hard to come across some attractive services. However, there is one limitation available. You are restricted to make only 4 calls per day. After that, the calls will not be registered. All you need is a web browser and microphone, to make some smooth calls. Oh well, just ensure that your present browser is good to perform, or you have the liberty to change it.
Get to the procedures
All you need to do is just log onto the website, and you will come across the software, designed like a smartphone. Dial up the number along with the country code, and click the green calling button. As you have already tagged microphone along with your device, therefore; talking to the other person will not be a problem. The stronger internet connection you have, the better voice can be heard. You just have to concentrate on your call, and leave the rest on experts.
Get the best from iEvaphone
When it is about making free calls to New Zealand, there is only name to bag on; iEvaphone. You are about to make some free calls, anywhere in the world, and New Zealand falls in your kitty. This website is open 24 hours a day, and 7 days in a week, without any resting period. You just have to add your microphone to the system, and voila! Making calls turn out to be an easy option after all! iEvaphone further helps in making emergency calls.
New Zealand country and area codes
New Zealand country code - (64)
Our website automatically inserts the country code when selecting the required country from the list.
New Zealand area codes:
| | | | | | |
| --- | --- | --- | --- | --- | --- |
| Auckland | 9 | Hastings | 6 | Rotorua | 7 |
| Blenheim | 3 | Invercargill | 3 | Taupo | 7 |
| Christchurch | 3 | Napier | 6 | Tauranga | 7 |
| Dunedin | 3 | Nelson | 3 | Wanaka | 3 |
| Gisborne | 6 | New Plymouth | 6 | Wanganui | 6 |
| Greymouth | 3 | Palmerston North | 6 | Wellington | 4 |
| Hamilton | 7 | Queenstown | 3 | Whangarei | 9 |