/
Free calls to Vatican City
Free calls to Vatican City
Please wait while we are checking whether your call can be connected.
People being troubled and puzzled due to bad service of international call service providers is a common scenario. Many individuals can be seen saying and stating their harsh remarks online as well as publically regarding it. Despite there is no changes in the quality of the call. No one wants to experience a poor service on a high price.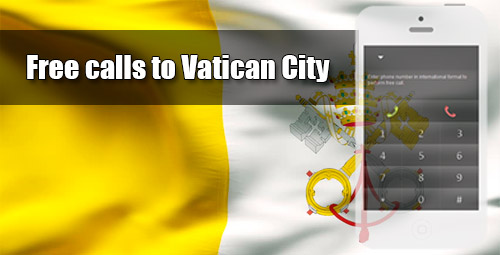 In order to make free calls to Vatican City, you can trust free call services of iEvaphone giving the best of the class connectivity regardless of your location. Try it for once and you might not use other than iEvaphone.
Vatican City country code
Country Code for Italy - (39) and Vatican City country code - (379)
3 easy steps to make free calls to Vatican City
Go to iEvaPhone.Com
Select Vatican City from country list and enter phone number
Press Call button