/
Free calls to Lithuania
Free calls to Lithuania
Please wait while we are checking whether your call can be connected.
A small business has tons of processes to do, as they have to move ahead and compete with the big companies in every way. Running them is an expensive activity and requires a lot of money to take every big step when the time comes. Cutting the corners is the necessity that every small business does to save a little amount of money whenever they have the opportunity to do so.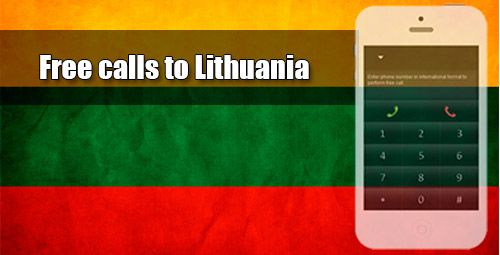 The international calling is always costly and the price gets high with each subsequent year. With sky reaching cost, there are problems like limited roaming carrier agreements and poor options from some of the carriers. International rates are not cheap at all, the first thing when a person reaches another country does is the purchase of local prepaid SIM card. There are numerous reasons that make the international calling so costly and pricey for every person.
A business has to check and evaluate each plan of every carrier and service provider to get best for themselves. They look for huge benefits at a price that is very nominal and easy to access. Many international call service providers have high packages with some low per-minute calling rates. The international calls do cost and rate different due to a variety of factors.
From saving you and your business from the huge burden of international calls, there is iEvaphone present at your service. With iEvaphone, a business can make free calls to Lithuania without any trouble and easily communicate with others. The service gives you a better idea of how much international calling is taking from your budget and troubling you in long run.
iEvaphone gives you to the chance to make free calls to Lithuania and avoid the burden as well as the cost increased in the operation. International communication is blurred between the nations as the result of iEvaphone allowing you to talk to other with ease.
The free calls to Lithuania is a dream for several people that can be achieved and accessed with ease. The calls made through iEvaphone offer crisp and clear voice quality allowing you have endless conversation free. iEvaphone is a great option to stay in close contact with your friends and family members. Unlike other service providers, you do not have to pay a single penny for registration and signup.
Make free international calls to dozens of countries, but there are several limitations in each call. The country's government decides the time limit of every call and after the exhaustion of limit, the call gets disconnected. Just go to the site and dial the number of the person, after an ad you will be shortly connected to the person. Make sure you have the country code at use when dialing to ensure the call to appropriate country without any trouble.
Why wait, when you have iEvaphone for international calling, a service giving you most benefits of international calling whenever required.
Lithuania country and area codes
Lithuania country code - (370)
Our website automatically inserts the country code when selecting the required country from the list.
Lithuania area codes:
| | | | | | |
| --- | --- | --- | --- | --- | --- |
| Alytus | 315 | Kelme | 427 | Radviliskis | 422 |
| Anyksciai | 381 | Klaipeda | 464 | Raseiniai | 428 |
| Birzai | 450 | Kretinga | 445 | Rokiskis | 458 |
| Druskininkai | 313 | Kursenai | 41 | Siauliai | 41 |
| Elektrenai | 528 | Lentvaris | 528 | Silute | 441 |
| Gargzdai | 46 | Marijampole | 343 | Taurage | 446 |
| Garliava | 37 | Mazeikiai | 443 | Telsiai | 444 |
| Ignalina | 386 | Moletai | 383 | Ukmerge | 340 |
| Jonava | 349 | Palanga | 460 | Utena | 389 |
| Joniskis | 426 | Panevezys | 45 | Varena | 310 |
| Jurbarkas | 447 | Pasvalys | 451 | Vilkaviskis | 342 |
| Kaunas | 37 | Plunge | 448 | Vilnius | 5 |
| Kedainiai | 347 | Prienai | 319 | Visaginas | 386 |