Free calls to Cyprus
Please wait while we are checking whether your call can be connected.
Cyprus is known to be the birthplace of Greek goddess of love Aphrodite, which shows the richness of the country in history and culture. It has everything for a perfect trip and gives you all for having a memorable time. Located in the easternmost island of the Mediterranean Sea, the island is known for its sun richen areas for sunbathing. It has seduced and inspired many generations of travelers, which is continued as thousands of people visit the country every year.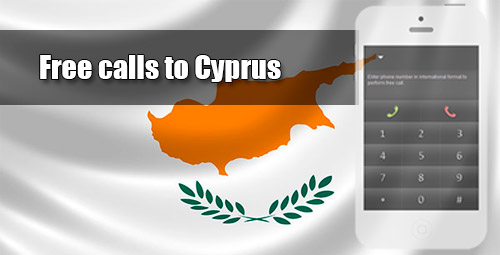 The people all around the world are attracted towards the heady match of cheap travel, cheaper drinks and rich view that checks all the boxes of their international trip. The country shares a mixed DNA of Greek and Turkish empire and welcomes the visitors with open hearts to explore the beauty inherited by it. South coast of Cyprus is at its best in late springtime. It is a financial hub for investors coming from Russia and Eastern Europe.
Many travelers often encounter trouble while communicating with other people. International calling is needed a lot in the world that is smaller and interconnected. Several international calls providers charge a high rate for the calls made by people. Mostly the international calls are not so good and do not inherit the quality for crisp communication. Not much networks are able to transmit real time audio streams and allow you to talk easily whenever needed.
For getting a great audio quality at a low price, you can select iEvaphone. Reducing the load on your wallet, iEvaphone offers people to make free calls to Cyprus as well as to any other country without any trouble. No sort of registration process is involved in the site for making free calls. Make free calls to Cyprus 24/7 from any part of the world with iEvaphone. Get reliable, free and quality calling services across the globe with ease.
There is no need to pay a lot on the international calls when there is iEvaphone available for access. Just go to the site and make the call to country and the person with whom you want to talk with ease. The service can be availed from anywhere across the earth and there is no need to pay for the calls being made. In a day, only four calls can be made and that is renewed after 24 hours for use.
Cyprus country code
Our website automatically inserts the country code when selecting the required country from the list.
Cyprus country code - (357)