/
Free calls to Mauritius
Free calls to Mauritius
Please wait while we are checking whether your call can be connected.
Not everyone like to spend their entire year behind a desk doing their boring work and confining our space. It is not a loss to take a couple of days leave for travelling around. Every journey teaches us something and in many ways makes us to have some new experiences. There are infinite possibilities that travelling opens for all and it depends on them how they can utilized for own benefit. Travelling also frees up our mind and allows you to reflect on the biggest questions of your life.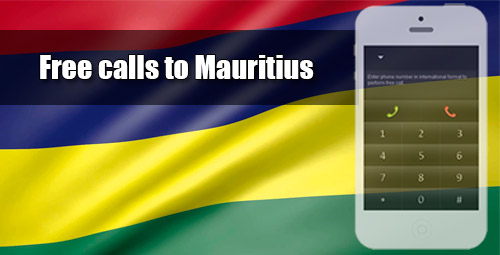 People do travel to distant places for fulfilling their need and experience for an adventure. For individuals, who need some close time with nature and beaches, Mauritius is the perfect spot. It is called as twin brother of Caribbean Islands, Mauritius lies on the east coast of Africa and is covered with white beaches for about 330 kilometers. The beaches and surrounding of the area will enrich your body as well as your soul.
Every international travel does come up with certain troubles and the large one is communication. Communicating is an essential need when travelling away from home country, as we need to talk to our family, friends and colleagues. For fulfilling the need, we do have to overpay to the service providers. Many of the international call service providers nearly charge for per minute and some have their own way of pricing the service.
For saving the cost encountered by many on international calls, there is iEvaphone. iEvaphone allows you to free calls to Mauritius or to any other country whenever you want to. If you want to see, a possibility to make free calls to any country without any trouble encountered. A person can stay connected to their families and friends with ease. For making the free calls to Mauritius, one has to visit the site and type in the number of the person.
For avoiding network congestion, there is four calls a day offered by the site. The limit is renewed after 24 hours and after the time a person can make four calls again. The government oversees the timing of the call, as it is not decided by iEvaphone.
There is no service charge or registration fees charged by the site in exchange of the free calls made. The calls are completely free for people and accessible whenever possible and needed.
Mauritius country code
Our website automatically inserts the country code when selecting the required country from the list.
Mauritius country code - (230)