Free calls to Cuba
Please wait while we are checking whether your call can be connected.
You have heard a lot about free calls to Cuba, but it`s hard to believe if for the novices. Making calls abroad is quite a tough scenario and you must spend thousands of bucks for that. Well, thanks to call making software, now you can save 100% of that amount, you once used for calling your loved ones abroad. This sector comprises of various categories, and the names of various countries are enlisted in this section. Being a free and reliable service, it can always attract majority of people, with loved ones, residing miles away!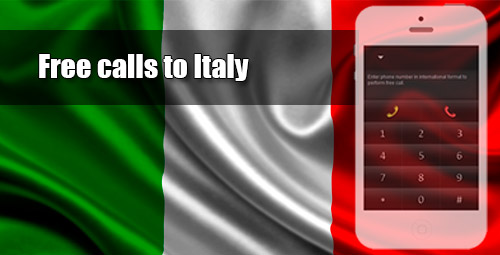 Talk without any interruption
The software developing team is working hard to help you make smooth calls. Once the calls are connected, you will get a smooth service. You just need to have your PC or smartphone, microphone and good web browser. Apart from these basics, you just need time to chat with your friends and family through such free calling software. Now, you can make not just free calls to Cuba, but anywhere in the world. You are given the liberty to make four calls, per day.
No need for sign up
Time is precious for all, and it might be the same condition for you. Registering with any site to use it seems to be nothing but waste of time. Therefore, the reliable call making software can work without any registration from your side. You can make free and discreet call anywhere in the world, without even going through any trial period. As the calls are free, therefore; you are free from providing any personal details, like name, address, bank account and even credit card numbers. After your free time is over, the software will cut your call automatically.
Free from any hardware
The reliable call making software is free from any plugin or secondary software. Just log onto the official website and making calls turns out to be an easy way to save bucks. This software is mostly termed as browser based application. However, there is one thing you need to be aware of. Furthermore, you can even add a mike or headphone for best quality experience.
iEvaphone is here for help
Want to make some free calls to Cuba? If so, than iEvaphone is here to help. You can make free calls from here 24 x 7, without registering. You can make four calls now on a daily basis. This software further supports any kind of platform. Furthermore, you can choose from the list of countries and enter number, you want to dial. Just wait for the short promotional video to get over and you will be automatically connected with your beloved.
Cuba country and area codes
Cuba country code - (53)
Our website automatically inserts the country code when selecting the required country from the list.
Cuba area codes:
| | | | | | |
| --- | --- | --- | --- | --- | --- |
| Artemisa | 47 | Guantanamo Bay | 99 | Mayabeque | 47 |
| Camaguey | 32 | Havana City | 7 | Pinar del Rio | 48 |
| Ciego de Avila | 33 | Holguin | 24 | Sancti Spiritus | 41 |
| Cienfuegos | 43 | Isla de la Juventud | 46 | Santiago de Cuba | 22 |
| Granma | 23 | Las Tunas | 31 | Villa Clara | 42 |
| Guantanamo | 21 | Matanzas | 45 | | |