How to call Cuba for free
You have your beloved husband living in Cuba, and you miss him already! It's been months, when you last had a talk with him. Calling there means wasting a lot of money for few minutes or even seconds maybe. Therefore, you thought of waiting till the time he comes back home. It is during such lonely period, when you have one question in your mind; how to call Cuba for free. Well, thanks to online calling software, now make free calls to anywhere in the world, without wasting a single moment of your life.
Please wait while we are checking whether your call can be connected.
Open always for help
These proven call making tools are open 24 x 7, which provides you with the opportunity to make calls anytime. Even if you want to give a call during wee hours of night, you can do it. You have the liberty to make four calls per day, for a particular free time. When you free time gets over, the software will disconnect your call automatically; leaving you chances to make calls the next day. Just get yourself a headphone or mic, and make calls easily, without wasting a single penny from your pocket.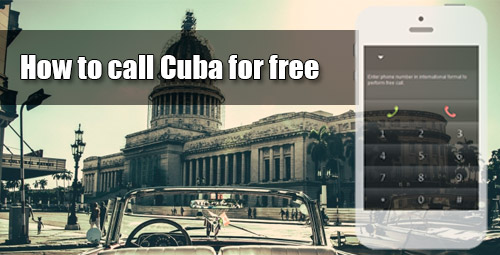 Free from providing information
As the primary aim of such software is to help you make free calls, therefore; you do not have to provide any personal details. You are free from registering or from any trial period, too. Avoid wasting any time by answering questions to this software. All you need to do is just open up the website, choose the country and enter the number. You will come across a promotional short video, which will last for few seconds. At the end of this video, your call will be connected to your dialed number soon.
Easy usage with iEevaphone
When you have iEevaphone near your hand, you do not have to look for any secondary option. Free form sluggish designs and unwanted promotion, this software will work perfectly to help you make calls to anywhere you want. It is open 365 days and 24 hours, so that you can make calls at your comfortable time. iEvaphone is designed like a smartphone, which will help even a layman to use it without any secondary help. You are free from registering to use this software, and make calls to your near and dear ones. This software ensures that your call turns out to be a smooth flow of work.