Free calls to Malawi
Please wait while we are checking whether your call can be connected.
You must have someone living in Malawi, and might feel like listening to his voice sometimes. Now, making an ISD call is like a nightmare, when you have to spend bucks for few seconds, max to max. During such instances, it is mandatory for you to get along with other ways to talk to your loved ones, without spending a single penny from your side. That will look quite promising for you, and now it is possible with reputed online call making services. With these packages, you get the chance to make free calls to Malawi whenever you feel like. And the best part is that you don't even have to spend a single penny for that.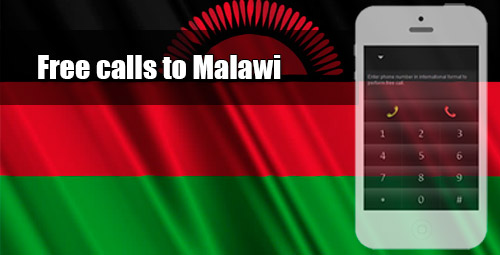 No plugins required
Sometimes, for addressing any download, you have to use some plug ins. If you don't use that then the packages are not likely to work well. But with reputed sectors, you don't have to work on any of the plug ins. You get to make free calls and ensure to get the best result only. The packages are going to last long, and give you the opportunity to make four calls on a daily basis. And it is not necessary to make calls at one number. You can make calls to four different numbers, as well.
Avoid any extra download
Some sites might claim to offer you with free calls to Malawi but at the cost of downloading their software. That download will take a lot of money from your side and even your Internet balance. And at the end, the result is not like what you have expected. This is nothing but false promises, which you need to be aware of. With the help of reputed firms, you don't have to download any software and can make free calls, as it is. This way, you can have the best features of all time and make free calls.
Get it from Ievaphone
You might come across various service providers offering false promises, but not with Ievaphone. This website is ready to offer you with free call services 24 x 7 and without any false promises. So, it means you can make calls anytime, and without facing a single problem from your side. Just dial the official phone code, followed by your number. After that, click on green button and you are good to go. Making calls have never been easier! And it's free, as an added bonus!
Malawi country code
Our website automatically inserts the country code when selecting the required country from the list.
Malawi country code - (265)