Free calls to Cameroon
Please wait while we are checking whether your call can be connected.
Are you travelling? You have a mobile definitely but you are thinking twice to make an international call. This is the condition of most of the travelers who does not know about the method of making international call that I am referring to. This app allows you to make free calls to Cameroon. Want to know more about it? Then continue reading.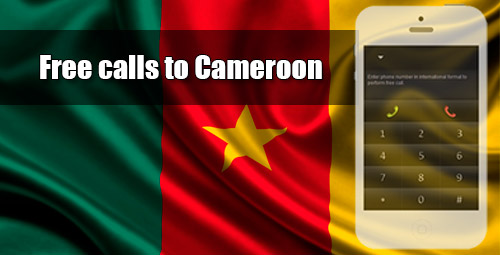 iEvaphone has come out with this unique app that makes this possible. Yes, free international calls to anywhere in the world. It is free and you do not require knowing any black magic to do that. You just need to have a phone or a PC to make this happen.
What you have to do to make this free call. You have just to download this app onto your mobile or PC and you are ready to make the call. You just have to dial the number in an international format and you are through. As you install the app you are given credit points which can be used to make calls. You can further have credit by just watching some videos or by installing some application. Isn't it amazing?
The calls are absolutely free. Nobody has to pay anything towards making the call. You may be thinking that as it is free the call quality will be horrible. No, you are absolutely wrong. The voice quality is such that you will not understand that you are making an international call. The voice will be crystal clear and it does not take time to connect. As you dial the number you are connected and will be able to talk to your loved ones.
The service is really reliable. In this time when it is difficult to believe anyone, you can believe this service provider. Result will speak about their reliability. Everything definitely comes with a price tag, this also has a price and that is your smile.
It does not require you to register or use your credit card number to make free calls to Cameroon. Just downloading the app will make it possible. iEvaphone makes this feature keeping in mind that to people who are away from home making the call is necessary than registering. This also on the other hand keeps your mailbox free from junk mails that flood it when you register anywhere.
So, without waiting download this app and start making calls to your land without any cost.
Cameroon country code
Our website automatically inserts the country code when selecting the required country from the list.
Cameroon country code - (237)