Free calls to Honduras
Please wait while we are checking whether your call can be connected.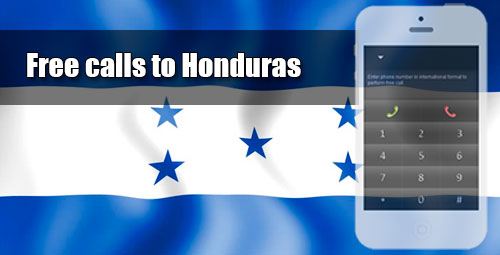 People living in a foreign country for work, and dealing with a high living cost, very often get pissed off when it comes to talking their family in Honduras. For, if they intend to communicate with their near and dear ones on a regular basis, they will be left with nothing but a chicken feed by the end of the month. But, in this Technological era, modern technology and innovation have given birth many ways to make cheap or even free calls to mobile, or landline. Among them, one is VoIP service. This free calls service allows you to make free calls to mobile and landline numbers around the world for free. This means you can now easily make regular free calls to Honduras, and keep in touch with your family and friends without thinking of phone bills.

There are many service providers you will find online, offering their lucrative free call services. among them, iEvaphone is such an amazing company who provides their free call services to the customers without any hidden conditions and complications. With this service, you can place 4 free calls to Honduras per day, with a limitation on the call duration. This duration depends on the area, you are about to call. They wouldn't ask you to register to their website or share your credit card details. Make sure you have a high-speed internet connection, a web browser, a headset with a microphone if you intend to place a call.

It is very simple and easy to place free calls with iEvaphone.
Go to the iEvaphone with your current web browser.
Follow the phone widget.
Select the country code of Honduras, along with the area code.
Dial the mobile/landline number you wish to call.
Wait few seconds, your call will be connected soon.
Honduras country code
Honduras country code - (504)
3 easy steps to make free calls to Honduras
Go to iEvaPhone.Com
Select Honduras from country list and enter phone number
Press Call button