Free calls to Haiti
Please wait while we are checking whether your call can be connected.
If your relative, friends, or family is living in another corner of the world, it has been easier to get in touch with them and keep yourself updated about what is happening in their lives, due to the free call service. The easy accessibility and extreme usability have accelerated the VoIP calling or free call service to the pedestal of popularity among the people around the world. This service allows a user to make cheap or even free calls to Haiti only using PC/Mac/Smartphone, and internet connection. The only problem is that both the caller and the receiver have to possess a high-speed internet connection. This free call service has put an end to people nightmares regarding the high International call charges. Using this service you don't need to worry about your pockets.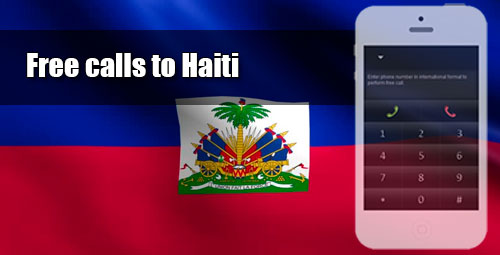 You don't need to install any extra hardware or software to enable this service; a high-speed internet connection, web browser, a headset with mic will be enough. So, whether you intend to take a glimpse of the lives of your relatives, or want to make a business call, this free call service is much beneficial to go for. Using this service you will be able to cut out your phone bills and make free calls to Haiti.
Many free call service providers are out there with their different schemes of free call services. Some of them hold hidden conditions in the name of free calls. But the company like IEvaphone.com offers advanced and lucrative free call or VoIP calling services to the users, with no hidden conditions. They wouldn't ask the user to sign up to their official website or share the bank account details. You can simply go to their site, and place your free call, following easy steps.
Simplicity is another name of placing free calls with IEvaphone. Just go to the website through your current web browser, you will see a phone widget there, put the phone number you intend to call along with the country code and area code, hit the call button, you will be connected to your call within a few minutes.
But this free call service comes with limitations; one cannot make more than four calls per day, and each call you make will hold certain limits on call duration. Despite the limitations, it is a worthy service to go for to place free calls to Haiti.
Haiti country code
Haiti country code - (509)
3 easy steps to make free calls to Haiti
Go to iEvaPhone.Com
Select Haiti from country list and enter phone number
Press Call button