Free calls to Moldova
Please wait while we are checking whether your call can be connected.
Located in the integral part of the Europe, Moldova is a country with rich history. The country lies on the exact zone of contact between the historic and cultural trends. The local language of the people is Romanian. It has an unusual diversity of landscape and scenery with unique geological structures of Europe as of world value. Several attractions are present on the countryside that are appealing for the tourists as well as the localities.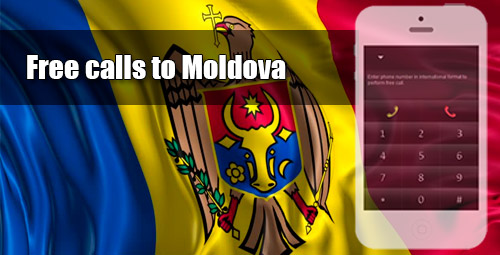 The charm of rural pastures is not well connected with the other parts of the world. For talking to any person in other country, there is only one medium available. International calls are the way of communicating in Moldova when you have to call far away from geographical borders.International calls is great in connecting one person to another despite the distance between them. However, despite being a great medium for connecting, it is not accessible by many people.
International calls are very much of a burden for many business owners as they cost them a lot of money. In the current age of technology, there is no shortage for the means for reducing the cost of international calls. For your aid, there is iEvaphone that allows you to make free calls to Moldova without any trouble. Although not many people know about it, nevertheless it is a great means to make free calls.
International calling is hard and big on wallet requiring a lot more than your budget. iEvaphone is the best solution available for you to make quality calls whenever you want to. The service offered is one of the finest and allows you to pour your heart's content on the calls with a big smile on your face. Make free calls whenever you want to without any trouble. The calls are restricted by the country and the people are only allowed to make 4 calls in a day.
Free calls to Moldova made by iEvaphone are reliable, free and quality assured. Just you need to dial the number of the person on the site with the international dial code. No need to register and signup to avail the services offered by the iEvaphone. A good internet connection is required for making the valuable calls. The services can be availed anywhere across the world for getting instant access to people whom with you want.
Moldova country and area codes
Moldova country code - (373)
Our website automatically inserts the country code when selecting the required country from the list.
Moldova area codes:
| | | | | | |
| --- | --- | --- | --- | --- | --- |
| Balti | 231, 331 | Comrat | 298, 398 | Soroca | 230, 330 |
| Cahul | 299, 399 | Dubasari | 215, 315 | Taraclia | 294, 394 |
| Chisinau | 22, 32 | Orhei | 235, 335 | Tiraspol | 533 |
| Ceadir Lunga | 291, 391 | Ribnita | 555 | Ungheni | 236, 336 |