Free calls to Latvia
Please wait while we are checking whether your call can be connected.
Making calls to your loved ones staying abroad seems to be quite a pain. Due to such an expensive communicative mode, people hardly get the opportunity to have some serious chat with the people. It is during such instances, when you might have to get along with the other networking means to learn a bit more about ways to make free calls to Latvia. Well, you just need a strong internet connection, and a proper medium to work on it. And the simple layout will help you to make free calls, whenever the right time comes. You have the liberty to make four calls per day.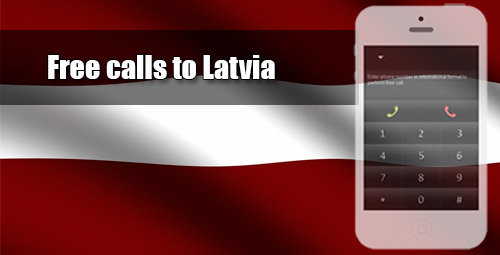 Going through the steps
You might want to know a bit more about the steps, associated with making free internet calls. For the first step, just log onto the official site of this international call facility website. You will come across a simple layout just like that of your smartphone. You have to dial your chosen number in international format, for performing calls for free. Once you have pressed the buttons, click on the green calling button to perform a call. Once done, you can press the red button for ending your call. You do not have to register your name for the service, as well.
Some necessary accessories required
However, you need to have some necessary accessories to go with the website, for making free calls to Latvia. You must have a desktop or laptop with you, and a speaker. For that, speaker headphones can work magically. And you need a strong and hassle-free internet connection. These are the basic requirements for you to make free calls. Once you have these in front of you, half of your work is done. As you do not have to spend any extra money for that, so this internet service is best suited for everyone.
Free from any extra downloads
Just like free from paying a single penny extra, the service is free from any software download or plugins. So, you do not have to waste your internet unnecessarily for these mechanisms. And with iEvaphone by your side, you do not even have to look for any secondary website, for help. Cheap or paid calls are not any option, ever. You can easily make free calls 24 x 7 and get some attractive services from the same site. However, you have only one restriction; 4 calls daily. Just dial the described number in international format and happy calling.
Latvia country code
Our website automatically inserts the country code when selecting the required country from the list.
Latvia country code - (371)