/
/
How to call Canada for free
How to call Canada for free
Please wait while we are checking whether your call can be connected.
In the current period, the average cell phone bill of a normal person is growing tremendously. The changes in the information technology have managed to get a way to decrease the physical distance between the two people. We have now moved from the cord landlines to the current smartphones making the people free from wires.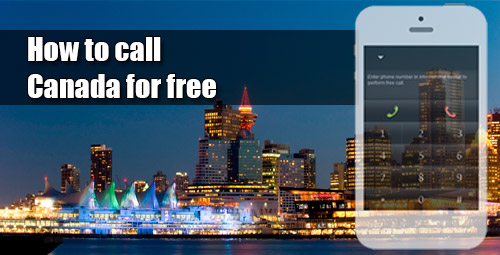 Despite the upgrades available, there is no change and reduction in the prices of international calls. The price of international calls is increasing with every passing day and growing the load on the travelers looking for means to talk to their closed ones.
However, despite these troubles sites like iEvaphone are there to help to answer the query of many people of how to call Canada for free. With the service, you are able to make free calls to Canada within local territories as well as outside it. The main thing that is required for making the calls is an internet connection. The calls are free and are available without any registration charge.
iEvaphone is a great way to cut the cost that is applicable on the international calls made. There is no need to download any app; just you need to go to the site through your browser whenever the need arises. The user interface is neat and simple to use when the call is to be made.
Keep the person's number in handy before going to the site. The service is free and always will be easy to use regardless of the fact wherever you are. Enter the number on the dial pad of the site and hit the dialer icon to make the call to stay in touch. Free international calling is possible and in a way that not many people expect through the help of iEvaphone.