/
/
How to call China for free
Please wait while we are checking whether your call can be connected.
How to call China for free
Technology knows no boundary, with the each passing day it has crossed all the boundaries and has benefited mankind in uncountable ways. One such revolutionary change by technology has been witnessed by the telecom sector. Now, no matter in which part of the world you are, you are just at a distance of call from your loved ones. Though making international calls are bit expensive, but again thanks to the technology and internet which has enabled free calling facility to any part of the world, no matter whether you are living in China or India or Indonesia your international call will be free if you optimize the facility provided by internet to its maximum.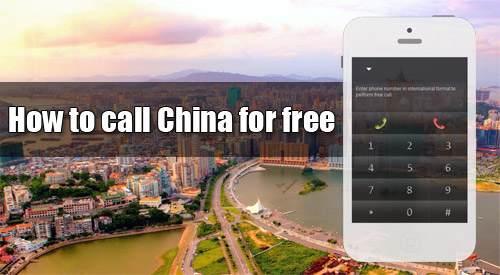 Now, to make things simple to understand let us take a question i.e. how to call china for free? Or how to make free international calls? Answer to this is very simple all you need to do is install some application on your mobile phone or PC which supports calling facility and enjoy the benefits. But, the million dollar question is which application to install or which website to use for making free video calling? The answer to your question is iEvaphone, which makes you enable to call any number whether it is landline or mobile in any part of the world.
To make call with the help of iEvaphone is a child's job. All you need to do is visit the website of iEvaphone, select the country you want to make call to, put the contact number of the person you want to talk to and simply enjoy free calling service. The best part with iEvaphone is it supports all plug-ins or add-ons which simply mean that you need not to bother yourself to install a separate flash player or some other software. All you need to have is a PC which supports microphone and java enabled program. Though the number of call that you can make is limited to two, but the company is working to make it to four. Hence, the next time when you meet your friend asking you how to call china for free you can simply help him by referring to iEvaphone. Make best use of the resources available to you and save your hard earned money for your future purpose which will ensure the sustainable future financial growth. Don't give a second thought, just install the app and start taking the best advantage of the free service available to you by iEvaphone.