Free calls to Germany mobile
Please wait while we are checking whether your call can be connected.
When go for travelling, we think of fun, hassle free and enjoyable moments. Inside everyone there is a thought for travelling to diverse parts of the world, encountering the exotic views and surroundings. Through a vacation you can have a great leisure time and relax your mind as well as the body to be ready for the challenges and work to be done.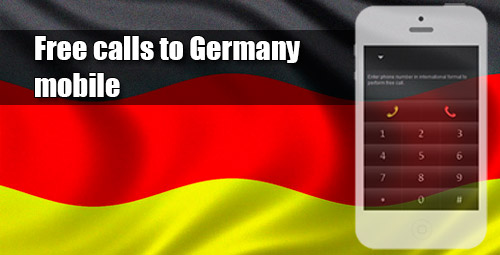 However, there are some troubles that are really inevitable and might ruin the trip though. Travelling is always an amazing experience, but the problems coming up can ruin it for you. Among all the troubles most common is telecommunications, a large number of people encounter it and are unable to contact the people they want to. Most of the people rely on the costly international calls, making them pay more than the talking done by them.
In the new world of telecommunication there are several means to make the affordable and free calls to Germany mobile as well with others. Free calls to Germany mobile can be done through the help of services offered by Ievaphone. Ievaphone helps you to avoid the large amount and hard time encountered due to the international calls, aiding you to call any number from your PC or smartphone.
No sort of registration process is asked and any sort of registration charge is not payable. The service can be utilized 24/7 from any part of the world. You can easily visit and dial the number of the person located anywhere without any trouble. With the use of Ievaphone you can easily make the free calls to any regular telephone network and talk with ease. Just a stable and working internet connection is required to access the service.
There is a restriction upon the number of calls that can be made in a day, allowing only 4 free calls to mobile be done. The restriction of calls is done by the country of the phone you will call. It serves as an economical solution to the heavy charges asked by the international calls that is a necessary evil.