/
/
Free calls to Jamaica mobile
Free calls to Jamaica mobile
Please wait while we are checking whether your call can be connected.
If you face difficulty in communicating with your relatives residing in Jamaica due to the unreasonably high costs of international calls, even for just a few minutes, then here is some great news for you. So read on and find how to curb this problem once and for all.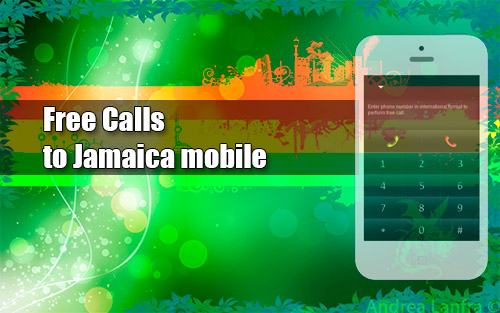 If you think you can make cheap calls to USA, Jamaica and others countries or free calls to Jamaica using the conventional phone lines, then you are deeply mistaken. Although you might come across many carrier service providers offering attractive options to make a save on these pricey calls, these offers are not what you think. Either these offers ask a very high price to initialize or consists of hidden charges which make up for the low commission to the providers. The saviour is in the form of VoIP or Voice over IP technology which uses Internet connection and a software specializing in this kind of service and completely bypass the traditional methods of calling. With this you can make calls to anyone, anywhere in the world. The best name when these VoIP software are concerned is iEvaPhone which is simple to use and works flawlessly.
Many of the VoIP sites make you complete a long list of formalities before you can actually use their service like getting yourself registered, providing personal details and in some cases, completing a number of offers. However, with iEvaPhone, you can make free calls to Jamaica mobile. It is a one of its kind free calling VoIP service that does not ask you for any kind of information like bank details or personal details. All you need to have is a decent web browser which supports Adobe Flash Player, which most of the browsers are already having. That is it, you do not have to download anything which acts as protection against getting your system affected by malware, no software, no plug-ins or any third party apps. This service can also be used on a smart-phone that has the capability to access the site and runs Flash Player. Another good thing about this service is that it does not clog up your inbox with spam messages.
So here is how to use this service to make free calls to Jamaica mobile:
Basically, it is just as simple as making a call from your phone. Once you open the website, give it a few minutes to properly load the flash widget which appears like a phone's dialling interface. Open the list of countries to which free calls can be made and select Jamaica. When you have done this, the ISD code for the county would automatically be used. Now all that is left is to dial the desired number. Press the call button on the widget to make the call. While the call is being dialled, short promotional advertisement by the site's sponsors would be presented to you. After that the call would be connected to the number and you will find yourself chatting with that person without having to pay a penny.
Jamaica country code
Jamaica Country Code - 1876
Our website automatically inserts the country code when selecting the required country from the list.