/
/
Free call to Bangladesh mobile from internet
Free call to Bangladesh mobile from internet
Please wait while we are checking whether your call can be connected.
How could one go on wasting money from pockets when free call services are offered through internet? This is an internet generation. People are going online from shopping to making calls. So why not use internet to make free calls to Bangladesh mobile?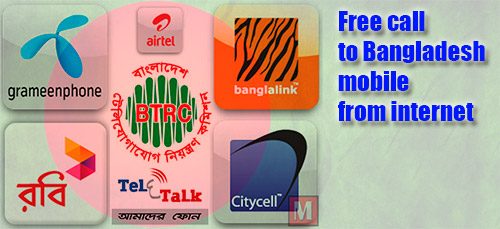 How to make free call to Bangladesh mobile from internet?
There are many applications which provide international call services to mobiles or landlines from PC. It is possible make free calls from anywhere in the world to anywhere in the world using iEvaphone. Free of cost calls can be made to any Bangladesh mobile from internet.
Uses of the application:
There might be a doubt that is there any requirement of downloading some software to use the application?
The answer is the users need not go for downloading any software to use it. It is completely a web page based quick call direct service.
Wondered about installing any add-ins or plug-ins?
There is no requirement of installing any plug-ins or add-ins in the PC or computer system.
Are there any requirements to use this?
All that one needs to get is a microphone and a flash player installed in ones' PC or computer. As it is a web page based call direct service, it is supported on any PC with adobe flash player support.
Does the application provide unlimited call service?
No, the users are not provided with unlimited call services. But there is a specific limit to number of calls made per days. The limit is two calls per day. The latest version of this application is also providing a limit of four calls per day (read - free international calls from PC to phone).
Whether it is a business call or personal call, the internet provides a good platform to free of cost calls.
There is a chance to make free calls to family members or friends or loved ones or for any other business calls or etc.
Why one has to waste money on expensive contact cards, connection charges, Roaming charges on international calls, and other expensive international roaming or prepaid plans? Just use the internet to make free call to friends or loved ones in Bangladesh.
Process of making a free call to Bangladesh mobile from internet:
Just visit the official iEvaphone website on internet.
Select the country to which the call should be made.
Enter the contact number of other person.
Click on phone symbol icon.
It will be directed to a short video ad, after the advertisement the call gets connected.
What about the duration of a call? Yes, it is important to consider the call duration time given. Usually, the duration of the call lasts from ten seconds of time to a one full minute of time. But, however the duration of the call is not fixed. The call duration will be based on the country from which the call is made. As the internet is offering best platform to make free calls to anywhere from anywhere in the world, there is no need to waste the money on contact cards and expensive prepaid plans. Just make free call to Bangladesh mobile from internet.