/
/
How to call Indonesia for free
How to call Indonesia for free
Please wait while we are checking whether your call can be connected.
Do you want to cut off your daily phone call expenses? Do you live in the dream calling your kinsmen in Indonesia for free? Well, Technology has given birth to free call services and taking the advantage of this free call service you can live your dream. In this article, we will try to focus on the every particular detail to make your all doubts clear about how to call Indonesia for free.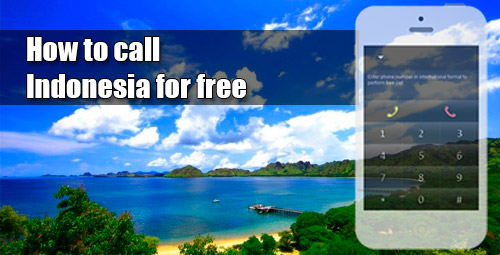 Free call service is a gift of the modern advanced technology, enabling you to call anyone from anywhere across the globe, anytime for free. No matter whether it is a mobile number, or landline number, you can make free outgoing calls from your PC, Mac, or Smartphone, using the VoIP. Moreover, you don't need to share any of your bank account details, and personal information to get this free call service. So, using this free call service there is no hassle of registration and remembering your user id and password.
And what do you need to have to make this type of call? All you need is a web browser, high-speed internet connection (Wi-Fi/3G/other broadband services) and a headphone with a mic. That's all. Internet connection is a must, for your free calls will be connected using the internet.
But where are you going to get this free call service? Well, a lot of service providers are now popping on the web offering their free call service. You need to enter the number along with the country and area code, and make the call.
iEvaphone is one of the most significant and reliable free VoIP service providers, allowing you to make up to 4 free calls/day, each call having a particular time limitation depending on the area your call is going. For more details, visit the official site of iEvaphone.