/
/
Free international VOIP calls
Free international VOIP calls
Please wait while we are checking whether your call can be connected.
Make Free International Calls Using VOIP Service Ievaphone!
Times are gone when making international calls used to put a big hole in your pocket because the technology has arrived that can allow you to make free international calls. This technology is VOIP, i.e. Voice Over IP, and allows you to call any mobile or landline number worldwide from your PC, Mac or smartphone for absolutely no cost. If you are wondering that such technology will require complex pieces of technology to begin with then you are wrong. You can probably start making free international VOIP calls right this very moment, and to know how read below.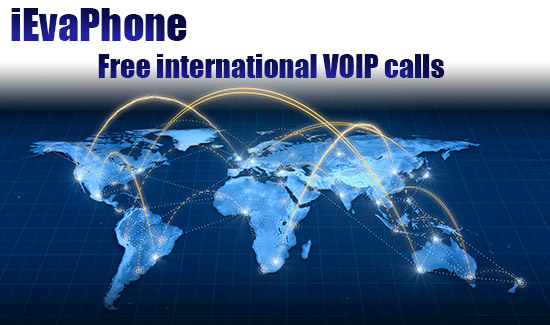 How can you make free international VOIP calls?
VOIP shows another power of internet and this one is boom for all those who have to make frequent international calls for business, family or any purpose. Such service make use of the most basic of things like an active internet connection (3G/WiFi), PC or Mac or smartphone, web browser supported by Adobe Flash player 9.0 or higher. For quality purpose headphones are recommended but it is not mandatory and depends on the user entirely. And with these few things you can start making free calls to any mobile or landline number worldwide and enjoy long and casual conversations with your friends or relatives without having to compromise your pocket.
There are many services on the internet offering such services and one such service is Ievaphone that offer free international VOIP calls to any number worldwide. And the best part is that you don't need to do any kind of registration for using this service. You even don't need to share any bank detail, personal detail, install any additional plug-in and complete any offers to make use for this service. All you need to do is visit the website and select the country followed by the number to make call and enjoy free calls. But there is limitation with this service as you can only make 4 free calls every day and these calls are time limited based on the destination of your calls. This is done to avoid abuse of this free call service but still 4 free calls to any mobile or landline number anywhere anytime in the world is all very promising in itself. Also you may read article - how to make free international calls.
Increasing popularity of VOIP calls
Free international VOIP calls are increasing in popularity day by day because no one likes getting charged s high for these calls by the mobile operators. The call charges are really so high that your entire balance gets wiped out before you can even realize during international calls. And for this reason more and more people are opting for free international calls using VoIP. All the popular calling destinations like USA, India, Australia, United Kingdom, Iraq, Canada, Germany, Iraq, Poland, South Africa and rest can charge you a fortune using traditional call system via mobile operators but with the free international calls services offered in internet you can every single penny and can talk to your distant relatives and friends at the length of your heart's desire. But before you start making free calls you must take a look at the conditions mentioned on website to be sure of their policies.