/
/
Free call to Sri Lanka mobile
Free call to Sri Lanka mobile
Please wait while we are checking whether your call can be connected.
Isd calling has always been a pricey affair. With people moving out of their countries in search of jobs and other opportunities, keeping contact back home has been an issue of concern because international calling cards are heavy on pockets and everyone cannot afford the same. So in a world where everything is getting expensive with every passing year, it is becoming even more difficult to manage day to day expenses and to improve your standard of living. With the introduction of a website which enables free call to Sri Lanka mobile, you can easily reduce your phone bills.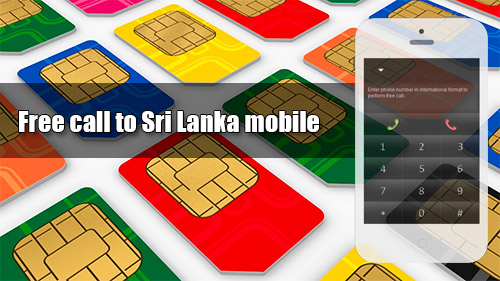 With the use of ievaphone.com this is completely possible. You can make use of this website based application to make free calls to any country without paying anything for the same. For instance if you have a friend or relative in Sri Lanka, you can make use of this service and save all the money you'd spent on international calls.
How does ievaphone work?
Basically, this is a website which lets you place free international calls. For availing its services, you don't have to download any application. By using headphones or a device with a microphone and a speaker, you can call internationally provided you have a working Internet connection.
Requirements
As aforementioned, it is suggested that you use an earpiece for better voice quality. Your device's browser should be compatible with Adobe Flash player as the website content is displayed properly then. Plus you obviously need a device to access Internet. Well that's about it. If you have the following with you can start making free call to Sri Lanka mobile and place free calls all over the world as well (ex. - free calls to Jamaica mobile).
So as of now, this service has its own limitations. Even though the calls are free, their number has been restricted. And the number of calls depends on the country you're calling from. It also depends on the country you're trying call for free. In addition to this, the duration of free call benefit has also been decided by the website. Although developers are all set to introduce the premium version which will allow it's users to make unlimited free calls. So cut down on your expenses by using ievaphone. Using this website will let you save a lot on your phone bills and moreover whilst using this app, you do not need to use international calling cards whilst you're travelling.
Sri Lanka mobile codes
94 - Sri Lanka country code (our website automatically inserts the country code when selecting the required country from the list.).

Mobile Operator Hotlines

1717 - Mobitel
1727 - Etisalat
1755 - Airtel
1777 - Dialog
1788 - Hutch