/
/
Free calls to Pakistan from UK
Free calls to Pakistan from UK
Please wait while we are checking whether your call can be connected.
Migrations for human beings have always been difficult. A lot of us, at one point or the other, have thought of moving to a foreign land and starting a new life altogether. A place where you`ve been born and brought up is not so easy to leave behind. You have your own set of emotions attached with your birth place. In this article we describe how you can make free calls to Pakistan from UK using the site ievaphone.com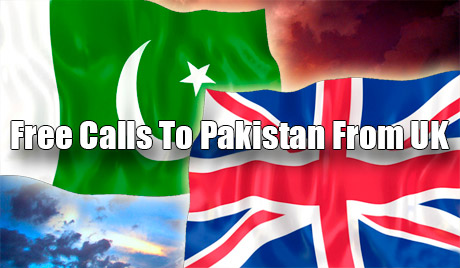 Earlier, moving from one country to another was considered a tough job with so many formalities to fulfil. Moreover, people preferred living in their own country rather than moving to another. Gradually, this changed and changed for good. Now a lot of individuals especially the young adults dream of moving out of their country and settle abroad.
Moving out is quite easy nowadays but there are myriads of problems an individual faces when he starts living abroad. One of the main issues that every other individual comes across is communicating back home with their loved one. With sky high international calling rates it is not so easy to afford such extravagant tariffs.
Well, we have a solution for this. Ievaphone.com is a one of its kind website that offers free international calling, free phone calls to Pakistan. It is somewhat hard to believe that you can have international voice calling for free but this website has it all.
There are many countries wherein this website provides its services. Moreover, their database is also increasing with every passing day. This website is considerably beneficial for people who are living away from home. For instance, it can allow a Pakistan native living in UK to make free calls to Pakistan from UK. How wonderful is that? This implies that you can save a lot of money as well.
In return for these amazing benefits, there isn`t much that this site requires. It simply requires three basic variables. First of all, you need to have a working internet connection to access this website. Secondly, your gadget needs to have a microphone so as to accommodate a healthy voice call. You can even use your desktop with a headset. And last of all, your gadget`s browser needs to be compatible with adobe flash player so as to render all the required graphics of the website.
With these three basic features, you are all set to call nationwide for free. In addition to this, the website has a really simple layout that is easy to use for all age groups. On entering the site you can see a virtual phone with a standard dialler. You simply need to choose the country and then dial the number you wish to connect to. There you go, it`s so easy to make free calls to Pakistan from UK.
As of now, the site accommodates a specific number of free calls in a day. But its developers are keen on marketing a premium version that will enable its users to make unlimited free calls all over the world. With such an amazing site, you can talk to any of your friend or relatives living in far off countries. And it`ll be totally free of cost. So, what are you waiting for? Happy free calling.
Pakistan country code and area codes
Pakistan Country Code - 92
Our website automatically inserts the country code when selecting the required country from the list.
Pakistan Area Codes:
| | | | | | |
| --- | --- | --- | --- | --- | --- |
| Abbottabad | 992 | Jhelum | 544 | Okara | 44 |
| Bahawalnagar | 63 | Kalat | 844 | Pakpattan | 457 |
| Bahawalpur | 62 | Karachi | 21 | Peshawar | 91 |
| Burewala | 67 | Kasur | 49 | Quetta | 81 |
| Chitral | 943 | Khairpur | 243 | Rahim Yar Khan | 68 |
| Dera Ghazi Khan | 64 | Khanewal | 65 | Rajanpur | 604 |
| Faisalabad | 41 | Khanpur | 68 | Rawalpindi | 51 |
| Gojra | 46 | Kohat | 922 | Sadiqabad | 68 |
| Gujranwala | 55 | Lahore | 42 | Sahiwal | 40 |
| Gujrat | 53 | Larkana | 74 | Sargodha | 48 |
| Hafizabad | 547 | Mardan | 937 | Sheikhupura | 56 |
| Hyderabad | 22 | Mirpur Khas | 233 | Shikarpur | 726 |
| Islamabad | 51 | Multan | 61 | Sialkot | 52 |
| Jacobabad | 722 | Muzaffargarh | 66 | Sukkur | 71 |
| Jhang | 47 | Nawabshah | 244 | Toba Tek Singh | 46 |