/
/
Free call to Pakistan mobile
Free call to Pakistan mobile
Please wait while we are checking whether your call can be connected.
Mobile phones have become an integral part of our lives. Most of us can`t make it through the day without our cell phones. We are dependent on our mobile phones for myriads of things. We save our schedules, set alarms, write our to-do lists and what not. It is like a personal assistant that helps in keeping a record of everything. In this article we describe how you can make free call to Pakistan mobile using the site ievaphone.com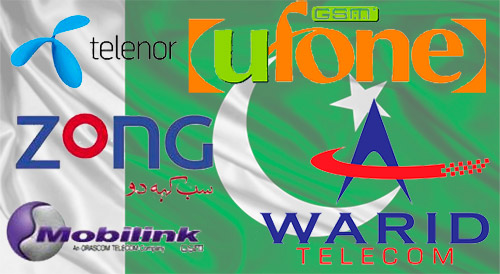 With this kind of multi-functional ability, it is quite obvious that around the globe, most of us use mobile phone which makes us easily reachable as well. Now whenever we want to talk to someone, we simply dial up their mobile numbers and connect with them. In a way, our smartphones have simply become an extension of ourselves.
With all this development and dependence, calling on each other`s mobile phones can still be expensive especially if you`re trying to place an international call. With such extravagant international call rates, it is quite obvious that you cannot have a long chat or a conversation with the other person. Any long conversation on an international call will cost a lot. That is the reason it is important to know how to make cheap calls to Pakistan or free call to Pakistan mobile. Don`t you just wish you could call anyone and anywhere with the cheapest possible rates? With no stress of having a huge phone bill!
Well, worry no more, Ievaphone.com has simply granted your wish. Infact, it has taken this to a next level. Now, with the use of this website you can any mobile for free. Yes, without any cost. In addition to this, there are no hidden charges or any hassles of logging in or signing up with a site. The entire procedure is extremely lucid and totally free of cost.
Supposedly, you want to call a person in Pakistan to inquire about something. Now with the use of this website, you have the ability to make free call to Pakistan mobile as well. Not just Pakistan mobile, you can call for free to various other countries as well. All you need is three basic things to avail this amazing benefit.
First of all, you need to have a device that has a microphone. You can also use headsets along with a desktop. Then, your device`s surfing browser should be able to support adobe flash player so as to view and use all the functions of the website. And last of all, you need a working internet connection to access the website. That is it. These are the three basic requirements you need to get started with all the free calling.
As of now, you`re allowed to make a limited number of free calls. But in the near future, the website will start offering a premium version which will enable unlimited calling to any country`s mobile phone. With such exciting features and a hassle free interface, this site is meant to be a favourite amongst its users.
Well, no matter how extravagant international calling rates are but because of Ievaphone.com you do not have to worry about the calling rates. With this site being usable through a smartphone, you can avail this amazing benefit on the go as well.
Pakistan country code and area codes
Pakistan Country Code - 92
Our website automatically inserts the country code when selecting the required country from the list.
Pakistan Area Codes:
| | | | | | |
| --- | --- | --- | --- | --- | --- |
| Abbottabad | 992 | Jhelum | 544 | Okara | 44 |
| Bahawalnagar | 63 | Kalat | 844 | Pakpattan | 457 |
| Bahawalpur | 62 | Karachi | 21 | Peshawar | 91 |
| Burewala | 67 | Kasur | 49 | Quetta | 81 |
| Chitral | 943 | Khairpur | 243 | Rahim Yar Khan | 68 |
| Dera Ghazi Khan | 64 | Khanewal | 65 | Rajanpur | 604 |
| Faisalabad | 41 | Khanpur | 68 | Rawalpindi | 51 |
| Gojra | 46 | Kohat | 922 | Sadiqabad | 68 |
| Gujranwala | 55 | Lahore | 42 | Sahiwal | 40 |
| Gujrat | 53 | Larkana | 74 | Sargodha | 48 |
| Hafizabad | 547 | Mardan | 937 | Sheikhupura | 56 |
| Hyderabad | 22 | Mirpur Khas | 233 | Shikarpur | 726 |
| Islamabad | 51 | Multan | 61 | Sialkot | 52 |
| Jacobabad | 722 | Muzaffargarh | 66 | Sukkur | 71 |
| Jhang | 47 | Nawabshah | 244 | Toba Tek Singh | 46 |