/
/
Free VOIP calls to Pakistan
Free VOIP calls to Pakistan
Please wait while we are checking whether your call can be connected.
Have you tried making call to Pakistan from different country or continent? If yes then you might very well be aware of the cruelty of cell service providers that have mammoth like high call rates for international and cross-border calls. Every single minute of calling on international numbers can burn a hole in your pocket, courtesy of the high call rates. But do you know that there are ways of making calls outside your country or even continent without having to suffer the brutality of our mobile service providers? The solution to this problem is easily available for free on the internet and it is free VOIP calls to Pakistan. So read further to know more about this service.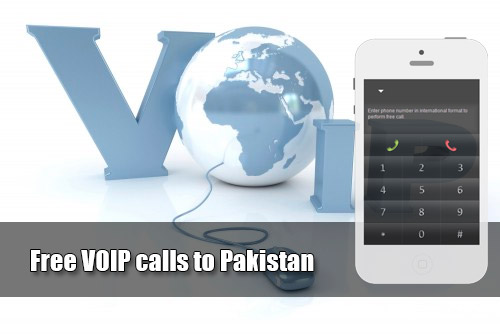 What is this VOIP call free service?
This new technique of making calls, VOIP (Voice over Internet Protocol) uses your internet connection to provide you free minutes for making any call anywhere and anytime. So instead of making calls suing your sim card, you now make calls over the inherent and so can make calls not only from mobile but from PCs as well. And iEvaPhone, one such service, has made making free calls on international numbers very easy and available to everyone.
So how to use this free call service?
Using this free call service is as easy as it can be and all you need for making free VOIP calls to Pakistan or anywhere else in the world is to visit the website www.iEvaphone.com and allow the flash widget to load. Once the widget is loaded you will see a dialer pad on screen. Select the country code from the option given there, enter the mobile or landline number you wish to make call to and just press the call button there. After a short promotional video your call will automatically get connected.
What are the things required and limitations of this service?
All you need is an internet connection, internet browser with adobe flash player 9.0 or above installed on it and a microphone if using a PC. No registration, bank details or account to maintain.
As for the limitations you can only make four free calls to anywhere around the globe in a day and the duration of your free call will be decided by the country you are calling to. Once the free duration finished your call will automatically get disconnected.
But hey, even then four free calls to anywhere on earth is itself a great deal right? So visit the website and get connected to your long-distant relatives in Pakistan or elsewhere.