/
/
Free VOIP calls to USA
Free VOIP calls to USA
Please wait while we are checking whether your call can be connected.
International calls have always troubled those whose family or friends live far away in different countries or continents. The call charges for international calls are so unbelievably high that every single calls burns a big hole in your pocket and especially when your close family members are living and calling them once a month is not sufficient. But there are few services that allows us to make international calls at a cheaper rates than normal call rates but still these call charges feel too much when making frequent international calls. And moreover such services have too many requirements like having same app installed on both the mobile phones, both having internet connection and more so. But what if instead of making cheaper calls you can make free VOIP international calls to USA or others country?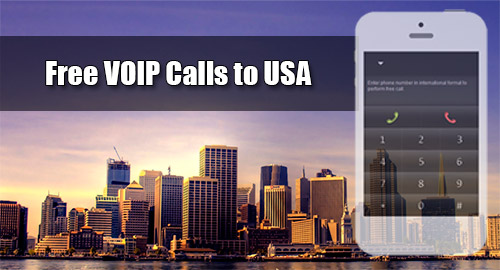 How to make free VOIP international calls to USA?
Gone are the traditional methods of calling international numbers and now there is VoIP (Voice over internet protocol) service. Using this new method iEvaPhone service allows you to make free VoIP calls to USA. And if you are wondering that the procedure might be tedious then you are wrong as making free phone calls to USA can't be simpler. All you have to do is to visit the website www.iEvaPhone.com and allow the flash widget on its home to load completely. Once it is loaded you will see a virtual caller pad, select the country you wish to make call to and then type the number of mobile or landline phone. After this just click on the call button present on the virtual number pad and after a very short promotional video from the sponsors your call will automatically get connected to your entered number.
The limitations of using it?
To avoid the abuse of this service by people and also to avoid network congestion for making caller experience smooth, there are two limitations on this free call service. You can only make four free international calls everyday and the free calls you make all have certain time limitation. The time duration of free calls entirely depends on the country you are making call to. Ince your call gets connected you will be able to see a timer showing how much time is left for your free call after which your call will automatically get disconnected.
And what all do I need to use this service?
Making free VoIP calls to USA using the iEvaPhone service is really trouble-free. There is no need of any kind of registration, no need to share your bank or card details or to install additional plug-ins. All you need is basic requirements like:
PC or Mac with Adobe Flash Player 9.0 or higher installed in the web browser.
Microphone.
And yes its just that. So avoid spending money on making free calls to USA or other international numbers and make quick free international calls everyday.

So as you can see using this service to make free calls to USA can't be simpler. Go ahead and make quick free VOIP calls to USA from anywhere around the world and for absolutely no charges.
USA country code and area codes
USA Country Code - 1
Our website automatically inserts the country code when selecting the required country from the list.
USA Area Codes by state:
| State | Area code(s) | State | Area Code(s) |
| --- | --- | --- | --- |
| Alabama | 205, 251, 256, 334, 938 | Montana | 406 |
| Alaska | 907 | North Carolina | 252, 336, 704, 828, 910, 919, 980, 984 |
| Arizona | 480, 520, 602, 623, 928 | North Dakota | 701 |
| Arkansas | 479, 501, 870 | Nebraska | 308, 402, 531 |
| California | 209, 213, 310, 323, 408, 415, 424, 442, 510, 530, 559, 562, 619, 626, 650, 657, 661, 669, 707, 714, 760, 805, 818, 831, 858, 909, 916, 925, 949, 951 | New Hampshire | 603 |
| Colorado | 303, 719, 720, 970 | New Jersey | 201, 551, 609, 732, 848, 856, 862, 908, 973 |
| Connecticut | 203, 475, 860, 959 | New Mexico | 505, 575 |
| Delaware | 302 | Nevada | 702, 725, 775 |
| Florida | 239, 305, 321, 352, 386, 407, 561, 727, 754, 772, 786, 813, 850, 863, 904, 941, 954 | New York | 212, 315, 347, 516, 518, 585, 607, 631, 646, 716, 718, 845, 914, 917, 929 |
| Georgia | 229, 404, 470, 478, 678, 706, 762, 770, 912 | Ohio | 216, 234, 330, 419, 440, 513, 567, 614, 740, 937 |
| Hawaii | 808 | Oklahoma | 405, 539, 580, 918 |
| Idaho | 208 | Oregon | 458, 503, 541, 971 |
| Illinois | 217, 224, 309, 312, 331, 618, 630, 708, 773, 815, 847, 872 | Pennsylvania | 215, 267, 272, 412, 484, 570, 610, 717, 724, 814, 878 |
| Indiana | 219, 260, 317, 574, 765, 812 | Rhode Island | 401 |
| Iowa | 319, 515, 563, 641, 712 | South Carolina | 803, 843, 864 |
| Kansas | 316, 620, 785, 913 | South Dakota | 605 |
| Kentucky | 270, 364, 502, 606, 859 | Tennessee | 423, 615, 731, 865, 901, 931 |
| Louisiana | 225, 318, 337, 504, 985 | Texas | 210, 214, 254, 281, 325, 346, 361, 409, 430, 432, 469, 512, 682, 713, 806, 817, 830, 832, 903, 915, 936, 940, 956, 972, 979 |
| Massachusetts | 339, 351, 413, 508, 617, 774, 781, 857, 978 | Utah | 385, 435, 801 |
| Maryland | 240, 301, 410, 443, 667 | Virginia | 276, 434, 540, 571, 703, 757, 804 |
| Maine | 207 | Vermont | 802 |
| Michigan | 231, 248, 269, 313, 517, 586, 616, 734, 810, 906, 947, 989 | Washington | 206, 253, 360, 425, 509 |
| Minnesota | 218, 320, 507, 612, 651, 763, 952 | Washington D.C. | 202 |
| Missouri | 314, 417, 573, 636, 660, 816 | Wisconsin | 262, 414, 534, 608, 715, 920 |
| Mississippi | 228, 601, 662, 769 | West Virginia | 304 |
| | | Wyoming | 307 |
For detailed area code list with cities please visit NANPA site