VoIP free calling
When it comes to talk about free calling, the first thing runs through our mind, is skype, WhatsApp, or other such apps. But to make free calls from these, we have to install the software to the PC or mobile. In that case, the person you want to call may not be interested in installing the software. So, how can you make free calls then?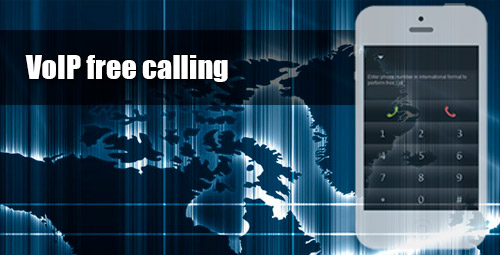 They say, if there is will, there is a way. Haven't you heard about VoIP free calling service? Free VoIP service (Voice over Internet Protocol - what is VoIP?) allows you to make free calls to your friends, family, or other associates all around the globe. It doesn't matter that the person you are calling is using or not using this service. You need to have a high-speed internet connection to make this free call. Using VoIP free calling service you can make a call on mobile, PC as well as the landline phones. But the calls cannot be placed from the landline; only from a PC or Smartphone, you can make the call. These days, on the web, you may find a bunch of these Free VoIP call service providers.

Ievaphone is a renowned and VoIP service provider. They provide VoIP free calling around the whole world. You don't need to install any extra software or hardware. You can make free calls at Ievaphone just using your current web browser. You don't need to get registered to their site or share your credit card with them. Only if you are eager to use their paid service, you have to register to their site.

If you prefer a paid service, then in order to add some balance to your account, you have to share the number of your credit card/visa card/master card, and enjoy Ievaphone premium services without any limitation.

Minimum system Requirements:
PC running Windows Vista, XP, 2000
1 GHz Processor
256MB RAM
30 MB free space on the hard drive
Cable, DSL, or any such Broadband connection of high-speed internet
Headphone with mic.
How to make VoIP Free calling
Ievaphone free calls application is user-friendly so that you can place your calls within a blink of the eye.
If you are a paid service subscriber then first log in to your account. And rest of the users just go to the official site of Ievaphone.
There you will see a phone widget.
Select the country from the list. You will get that country code.
Select the area, you will get the area code.
Enter the phone number you want to call.
Now click the dial button.
It will take a few seconds to connect with your call.
You can make 4 free calls/day, and the 12 VoIP users can make calls for 300 minutes/week, anywhere around the globe. But there is a certain limitation of time for each call. 12 VoIP customers make a call for 60 minutes approx.
Many of the service providers, who provide free VoIP calling service vow to give a good quality free calls service to the customers. But their free call service leads the customers to an utter dissatisfaction. But compared to the other service providers, Ievaphone VoIP free calling service provides a good sound quality and voice calling clarity for 24/7. For a paid service subscriber, their call charges are very low. Not only that Ievaphone will maintain a high privacy to your account, none can abuse you. And you will be under the privilege to check your balance anytime you want.