/
/
Free calls to India from internet
Free calls to India from internet
Please wait while we are checking whether your call can be connected.
Are you an avid traveller? Making international travel is on top of your wish list? Traveling and going places can be lot of fun. Visiting new places and knowing different cultures can be experience of a life time. But if you don't control your expenditure along with your travel you will end up in digging a huge hole into your budget. Apart from traveling, food and lodging there are other hidden costs also that can ruin your happiness; like your phone bill. If you are travelling abroad you will need to make frequent calls to India to your loved ones. An international call doesn't come cheap so, you will end up paying huge international charges on your calls.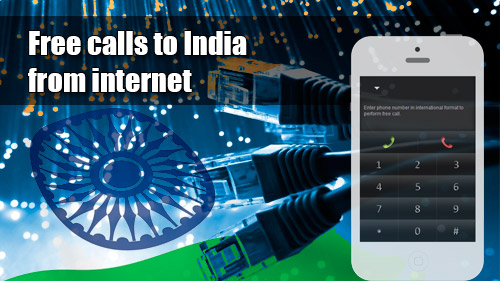 There are few tweaks that can help you in curbing your telephone expenses like using a local SIM or using a calling card. These can help you in curbing the bills but these aren't that cheap. You can minimize your phone bills to minimum by using any VoIP or Voice over Internet Protocol services. These services allow users to make free calls to India from internet. You can make free calls to other computers across the globe. Calling from one PC to another is free and it also allows you to make calls to another telephone across the globe at nominal charges.
iEvaphone is one such service that allows user to make free calls to India from internet. Calling you loved ones in India has never been so easy. iEvaphone allows you to make 4 free calls in a day to India. These calls are bounded by time limit according to the country to which you are making to call. You are not required to register or install any third party app for making calls. All you need to have is a computer, browser with flash player support, a decent internet connection, a mic and headphone. The service is absolutely free and doesn't require you to enter any bank or credit card details.
To use the service just visit their site and enter the number in the phone widget by selecting the country. Once you have entered with number, click on dial button, your call will be connected in no time. You will be able to make 4 such free calls to your loved ones across India. So, what are you still waiting for? Enjoy your free calls to India right now!