/
/
Free phone calls to India/li>
Free phone calls to India
Please wait while we are checking whether your call can be connected.
India has been growing as a big geopolitical and economic power in recent years. This has helped in projecting India as an incredible business destination. Other than being an emerging business destination and one of the largest markets, India has always been known for its ecological and cultural diversity making it one of the most loved tourist destinations. Whether you are a traveller or a businessman at some point you will need to make call to India but international calls may hurt you lot if you are on a strict budget. Your best bet will be to use a VoIP service for making free phone calls to India.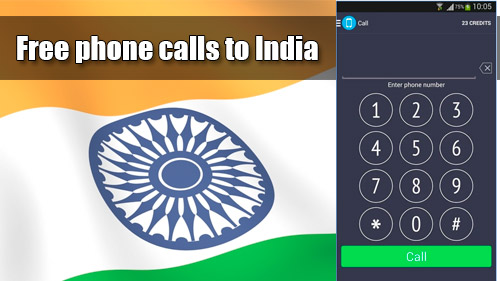 VoIP service allows users to make free calls from their PC to another PC across the globe. Some services also allow you to make calls from your PC to any mobile or landline but these come with some cost. Although these services bear some cost they are still way cheaper than traditional calling services.
iEvaphone is one service that allows you to make free phone calls to India. All you need to do is to dial the number by adding the country code and your call will be connected. It doesn't require any add-on or third party apps nor does it requires you to register with them by providing user details. The service is absolutely free and never asks for any kind or credit card or bank detail information. This means that your financials details are secure with you and your inbox will not be bombarded with the unwanted promotional emails.
For making your free calls to India all you need is to have a computer with decent internet connection, a browser with flash player support and headphone/mic. iEvaphone doesn't need you to subscribe to any offers or any service you can just visit their site to use their service.
Although the number of free calls you can make per day has been restricted to 4 but one cannot complain when you are getting it for free. The calls have a pre-defined time limit which is based on the region/country to which you are making your free call. It doesn't matter from which country you are making this call or from which PC or smartphone you will always be able to use the service. Although a decent internet connection is always required for making a call. So, connect with your loved ones right now. Happy calling.