/
/
How to make free calls to India
How to make free calls to India
Please wait while we are checking whether your call can be connected.
As a business man where you prefer to equate profit and loss in each and every aspect then why not to equate phone bills to add their cost in profit or loss? Today many businesses have extended in another countries like India or many other countries or they use to deal with the people living in another country like India for what sometimes they feel the need to communicate with their clients or business associates in India which is actually very expensive in deed and as a businessman this cost of international call is also an loss for their business.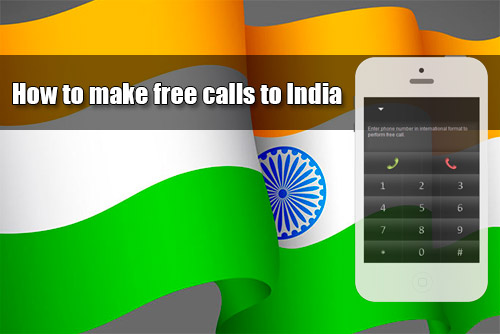 Internet is being used in many business sectors as a mode of communication in India or another country by using skype, gtalk or social networking sites, that demands some formalities from you to access them like login details, registration etc. but VoIP is an new technology that allow you to make free calls to India same as you use to do with your mobile phone without indulging with logins etc.
Voice on internet protocol or VoIP is a technology being used by many websites like Ievaphone etc. to offer free international calls in order to decrease pressure on your pocket and to increase profit in your balance sheet. VoIP technology use to deliver your voice through internet on the lieu of traditional phone lines and international calling through internet is cost effective as well then calling direct through mobile phone and getting unexpected bill afterwards.
How to make free calls to India through internet? Nothing is complicated here to use internet to make calls as you can find many websites like Ievaphone.com so and so that offer very easy process to make free international calls without the formalities of sine up or logins. One just need to visit the site and has to select India as country in which you are calling and then has to enter the number of another person and you will easily get connected to them.
Nothing special is needed to appoint this facility to make free calls to India as if you are regular user of internet. The quality of your internet connection and its speed is the core wing to make free international calls apart from this some accessories that easily come up with your system e.g. headphones, speaker etc. are needed to make full use of this VoIP phone calls.
Infect VoIP technology is that much vast that one can make free international calls via your computer system to mobile in India or computer to computer. Moreover VoIP technology also works over android mobiles phones with internet connections, one just need to follow the same steps as they follow with their computer systems to make free international calls through internet.